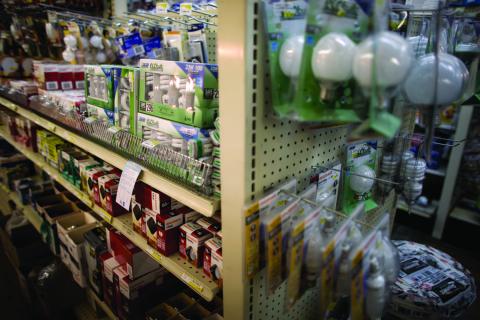 Commercial/Agricultural Rebate
There are more lighting options available today than ever before. Despite that, ENERGY STAR is still the simple choice to save on your utility bills.
LED bulbs that have earned the ENERGY STAR are subject to very specific requirements designed to replicate the experience you are used to with a standard bulb—so they can be used for a wide variety of applications. 
ENERGY STAR means high quality and performance, particularly in the following areas:
Color Quality

5 different requirements for color to ensure quality up front and over time

Light Output

Light output minimums to ensure you get enough light

Light distribution requirements to ensure the light goes where you need it

Guidelines for equivalency claims to take the guess-work out of replacement

Peace of mind

Verified compliance with more than 20 requirements to address performance and labeling

Long-term testing to back up lifetime claims

Testing to stress the products in operating environments similar to how you will use the product in your home

3-year minimum warranty requirement
And as with all ENERGY STAR products, certified LED bulbs are subject to random testing every year to ensure they continue to meet the ENERGY STAR requirements.
For more information on how to select an ENERGY STAR certified bulb for each application in your home, view the ENERGY STAR Light Bulb Purchasing Guide (PDF, 1.49 MB) or use the interactive online Choose a Light tool.